Like our protein shakers and drinks bottles, our accessories use only the finest quality materials to ensure they exceed your expectations. Our gym bags are lightweight, water-resistant, and suitable for all sporting activities, including yoga, HIIT training, running, cycling, and gym workouts. Our bottle bags provide an extra layer of protection without weighing you down.
We also stock premium quality gym towels made from lightweight microfibre materials. Designed to keep you dry when you push your body to its limits, our exercise towels are superbly soft, quick-drying, and equipped with a zipped pocket for your phone, keys, and workout essentials.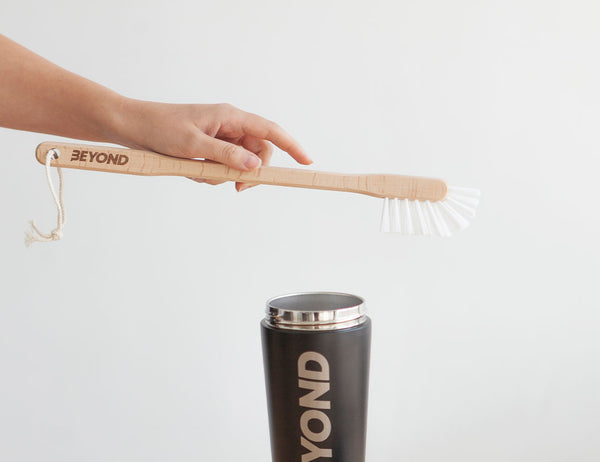 To keep your Beyond Shaker and Water Bottle sparkling clean, we offer beechwood bottle brushes with fine nylon bristles to remove any build-up of protein powder without scratching your shaker. Our bottle brushes have long, ergonomic handles and bristles that reach the bottom of the bottle - without squeezing your hand.
In our Accessories Collection, you'll also find upgrades for your Beyond Protein Shakers and Reusable Water Bottles, including non-slip silicone mats that attach to the bottom for improved stability and replacement lids that you can switch and change with ease.
Here at Beyond, we offer free UK delivery on all our shaker and bottle accessories, so why not shop our exclusive range today? We are confident you'll find the perfect gym bag, water bottle bag, cleaning brush, and gym towels for your next workout, and we know you will love our competitively low prices.